National Mission on Pilgrimage Rejuvenation and Spiritual Augmentation Drive (PRASAD) is a Government of India scheme to upgrade the amenities and infrastructure at popular pilgrimage sites in India. Launched during 2014-15, the PRASAD scheme will cover all faiths. Initially, thirteen sites have been identified for development under PRASAD scheme. The sites are Amritsar, Ajmer, Dwaraka, Mathura, Varanasi, Gaya, Puri, Amaravati, Kanchipuram, Vellankanni, Kedarnath, Kamakhya and Patna.
Background:
India is a land of many religions and there are several major pilgrimage centres in different parts of the country. The growth of domestic tourism largely depends on pilgrimage tourism. But the major pilgrim destinations in India are lacking in basic amenities, infrastructure and other facilities. For holistic development of the selected major pilgrimage destinations in India, Government of India launched a National mission on Pilgrimage Rejuvenation and Spiritual Augmentation Drive (PRASAD) in 2014-15. Key components of the mission are: infrastructure development; skill development, capacity building and knowledge management; and improving online presence through websites and mobile applications. The projects sanctioned under this scheme are usually commissioned in 18 to 36 months.
The newly launched Swadesh Darshan scheme covers pilgrimage centers under it's 'Spiritual Circuit'. Then, what makes PRASAD different from Swadesh Darshan? Under the 'PRASAD' scheme, the focus is on development and beautification of selected pilgrimage destinations. But Swadesh Darshan scheme focus on development of thematic tourist circuits covering various destinations including religious or pilgrimage centres. Also, PRASAD scheme is under Ministry of Tourism, but Swadesh Darshan in under Ministry of Urban Development.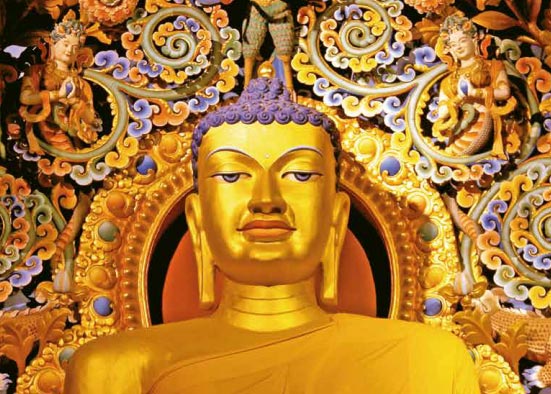 Objectives:
Integrated development of selected pilgrimage centres in India.
Following community-based development and pro-poor tourism concept.
Enhancing tourist attractiveness by developing world-class infrastructure in select destinations.
Harnessing pilgrimage tourism for employment generation and economic development.
Generate livelihood by promotion of local arts, crafts, cuisines etc.
Creating awareness among local people about the importance of tourism for improved living standards, increased income and overall development of the area.
Projects Sanctioned under PRASAD:
Assam: Development of Kamakhya temple and other pilgrimage destinations in and around Guwahati city.
Andhra Pradesh: Development of Amaravati Town, Guntur district of Andhra Pradesh as Tourist Destination.
Bihar: Development of facilities at Vishnupad temple, Gaya, Bihar. Development at Patna Sahib.
Odisha: Infrastructure development at Puri, Shree Jagannath Dham – Ramachandi – Prachi river front at Deuli under Mega Circuit
Punjab: Development of Karuna Sagar Valmiki Sthal at Amritsar.
Rajasthan: Integrated development of Pushkar or Ajmer.
Uttar Pradesh: Development of Mathura – Vrindavan as Mega Tourist Circuit. Tourist facilitation centre at Vrindavan, Mathura.
Project Outlay:
The Pilgrimage Rejuvenation and Spiritual Augmentation Drive (PRASAD) is a 100% Centrally Sponsored scheme. Fund allocated for this scheme is Rs. 100 crore for current financial year.
References:
Ministry of Tourism, Govt of India. http://tourism.gov.in