Payments Bank is a niche or differentiated bank, which provides a limited range of banking products or services. Reserve Bank of India (RBI) is taking the lead in setting up of Payments Banks in India. Through these unique banks, RBI aims to further the process of financial inclusion in India, a country where 40% of it's citizens don't have a bank account.
Background
The Committee on Comprehensive Financial Services for Small Businesses and Low Income Households, which was headed by Nachiket Mor, submitted it's report on January 7, 2014. Among other things, it recommended the formation of a new category of bank called 'Payments bank'. Why payments banks? The key goal of setting up of payments banks is to improve financial inclusion by providing financial services to all. That can be achieved by providing limited but important financial services, such as small savings accounts and payments or remittance services, specially to those who are currently outside the ambit of formal banking services.
In November 2014, RBI issued a set of guidelines for setting up of Payments Banks. According to the guideline, existing non-bank Pre-paid instrument issuers, Corporate Business Correspondents, Non-Banking Finance Companies, mobile telephone companies, super-market chains, real sector cooperatives, and public sector entities are eligible to set up payments bank. So, RBI received a total of 41 applications from different Indian companies or entities. But only 11 applications were selected for license, which includes Aditya Birla Nuvo, Airtel M Commerce Services, Cholamandalam Distribution Services, Department of Posts, FINO PayTech, National Securities Depository, Reliance Industries, Sun Pharmaceuticals, Paytm, Tech Mahindra and Vodafone M-Pesa. The selected entities were provided with an in-principal approval, which is valid for 18 months. Within that period, the entities are required to complete all the formalities for settings up of the bank. The Payments banks will operate with a wide network of access points particularly in remote areas and they will cover all including the migrant labour workforce, low income households, small businesses and other unorganised sector entities.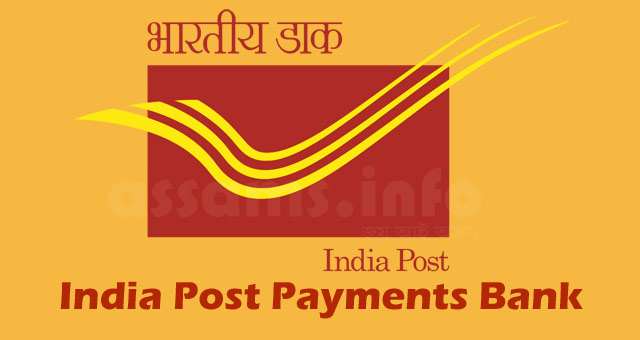 India Post Payments Bank
In September 2015, the Department of Posts received the "in-principle" approval from RBI.  In June, 2016, the Union Cabinet of Government of India gave it's green signal for setting up of the India Post Payments Bank (IPPB) under the Department of Posts. The payments bank will be a Public Limited Company with 100% Government of India equity.
The India Post Payments Bank will start functioning with one Headquarter and 650 branches, which will be located in the post officers of District Headquarters. All the post offices in a district will be linked to the respective IPPB branch. Those post offices (more than 1.5 lakh) will serve as the primary access point for the services of the bank. Total cost of the India Post Payments bank project is Rs. 800 crores (Rs.400 crore equity and 400 crore grant). The project will be rolled out in a phased manner and is expected to cover the whole country in 5 years.
Services:
The India Post Payments Banks will provide various basic banking services. For example: acceptance of demand deposits, person to person remittances (both domestic and cross-border), social security payments like direct benefit transfer. It will support savings accounts up to a balance of Rs 1 Lakh. Through tie ups with banks and other financial service providers, the payments bank will also provide other financial products such as insurance, mutual funds, pensions, etc.
Benefits:
By utilizing the network and resources of Department of Post, India Post Payments Bank will be able to provide simple, low-cost and quality financial services to the masses. Through the wide network of post offices, it will reach the remote areas in the country. All citizens, including those who are out of the reach of the formal banking services will benefit from this bank. Thus it will improve the financial inclusion in the country. The new bank will also generate employment opportunities for skilled professionals and help in propagating financial literacy.
With more than 1.5 lakh post offices and 650 branches, the India Post Payments Bank will be the largest bank in the World. Realizing that, more than 60 large companies have already expressed their interest to collaborate with the IPPB. Those includes all the major nationalized and private sector banks in India and international financial giants such as International Finance Corporation, Barclays Bank, Deutshe Bank, Citibank, HSBC and Western Union.
References:
India Post, www.indiapost.gov.in.
Reserve Bank of India, www.rbi.org.in.