Every year, 15th of May is celebrated as the International Day of Families. The day was proclaimed by the UN General Assembly in 1993 to reflect the determination of the United Nations to promote social progress and the importance of families. The International Day of Families provides an opportunity to raise awareness about the issues relating to families and also helps in increasing knowledge of various social, economic and demographic processes that affects families.
Background: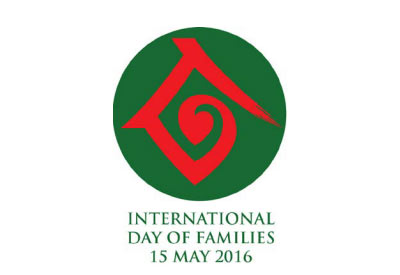 Families are the reflections of the strengths and weaknesses of the social and developmental welfare environment, and they offer a comprehensive approach to social issues. Families, as basic units of social life, are the major agents of sustainable development at all levels. The contributions of families is crucial for the success of the sustainable development goals. To reflect the importance of families, the General Assembly of the United Nations passed a resolution (A/RES/47/237) on September 20, 1993. That resolution proclaimed the year 1994 as the International Year of the Family and also decided that beginning in 1994, May 15 of every year shall be observed as the International Day of Families. That marked the beginning of the observance of International Day of Families.
The celebration of International Day of Families reflects the importance of families and is an opportunity to demonstrate support to families. Every year, governments, non-governmental organizations, educational institutions and individuals around the world organizes various programs or events to observe this day. Common activities include raising awareness of issues relating to families through workshops, conferences, radio and television programmes, newspaper articles and cultural programmes.
Themes of International Day of Families:
Every year, United Nation announces a theme for observance of the International Day of Families.  This year's theme is to raise awareness of the role of families and family policies in promoting healthy lives for sustainable future. Following are past themes.
2016: Families, healthy lives and sustainable future.
2015: Theme: Men in Charge? Gender Equality and Children's Rights in Contemporary Families.
2014: Families Matter for the Achievement of Development Goals; International Year of the Family +20.
2013: Advancing social integration and inter-generational solidarity.
2012: Ensuring work family balance.
2011: Confronting Family Poverty and Social Exclusion.
2010: The impact of migration on families around the world.
2009: Mothers and Families: Challenges in a Changing World.
2008: Fathers and Families: Responsibilities and Challenges.
2007: Families and Persons with Disabilities.
2006: Changing Families: Challenges and Opportunities.
2005: HIV/AIDS and Family Well-being.
2004: The 10th Anniversary of the International Year of the Family: A Framework for Action.
2003: Preparations for the 10th Anniversary of the International Year of the Family in 2004.
2002: Families and Ageing: Opportunities and Challenges.
2001: Families and Volunteers: Building Social Cohesion.
2000: Families: Agents and Beneficiaries of Development.
1999: Families for all ages.
1998: Families: Educators and Providers of Human Rights.
1997: Building Families Based on Partnership.
1996: Families: First Victims of Poverty and Homelessness