Bongaigaon Refinery & Petrochemicals Limited (BRPL) is an oil refining subsidiary of Indian Oil Corporation (IOC) located in Assam. BRPL has its registered office and production facilities at Dhaligaon in Chirang district of Assam. In addition to its core crude processing refinery, the company has petrochemicals and polyester staple fiber (PSF) plants. BRPL is one of the top 10 refinery companies in India.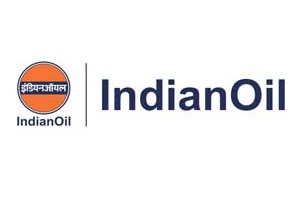 BRPL was incorporated on 20th February 1974 as Government Company under the administrative control of the Ministry of Petroleum and Natural Gas, Government of India. The Company was registered with an authorized capital of Rs. 50 crore, which was increased to Rs. 200 crore by December 1983. The total paid up capital of the Company stood at Rs. 199.82 crore as on 31.03.2005.
The Government of India was holding the entire equity share capital of BRPL till 1990-91. During the period 1991-92 to 2000-01, Government of India had disinvested its entire shareholding in BRPL in five phases. The last phase of disinvestment (74.46 %) was in favour of Indian Oil Corporation Limited (IOC). Consequently, BRPL became a subsidiary of Indian Oil with effect from 29th March 2001.
The Bongaigaon Refineries and Petrochemicals Limited has a crude processing capacity of 2.35 million tones per annum. BRPL also has a petrochemicals complex comprising of a Xylene plant, Dimethyle Terephthalate (DMT) plant and a Polyester Staple Fibre (PSF) Plant. The major products from the refinery are LPG, MS, Naptha, ATF, SKO, HSD, LDO, LSHS, LVFO, RPC & CPC. DMT and PSF are the most important products of the Petrochemicals sector. While the petroleum products (except RPC & CPC) are marketed by Indian Oil Corporation Ltd., (Marketing Division), the Petrochemical products and RPC & CPC are marketed by BRPL itself through its own marketing network.
Address:
Bongaigaon Refinery & Petrochemicals Limited
Dhaligaon
Bongaigaon, Assam 783-385, India
Tel. +91-3664-241-233
Fax +91-3664-241-027