Cachar District, Assam
The Cachar district of Assam is located in the Barak valley. The district covers an area of 3786 kms and shelters a population of 1,736,391. The district headquarters are located at Silchar, which is one of the busiest business centres in Assam.
The Cachar district is a heterogeneous land composed of high hills, low lands and level plains. It is bounded by North Cachar Hills district and the state of Meghalaya on North; Manipur state on East; Mizoram state on South and Hailakandi, Karimaganj & Bangladesh on South.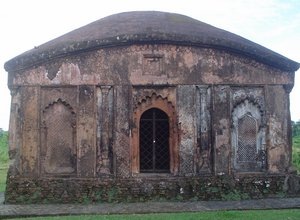 The name Cachar originated from two words: "kacha" and "har". The name traces it's origin to the Kachari Kingdom in the region. Cachar was a part of Kachari Kingdom, which had also covered current Hailakandi and Karimganj district areas of Assam.
People of Cachar:
The district has a population of 1,736,391 (2011 census). Population density is 459 inhabitants per square km. The sex ratio is Cachar is 958 females per 1000 males and literacy rate is 80.36%. Main religions in the district are Hinduism, Muslim and Christianity. Bengali is the official language of Cachar. Majority of people in the district speaks Bengali and Sylheti. Other minority communities in the district include Manipuri, Dimasa, Rongmei-Naga, Mizo, Khasi and Kuki.
Connectivity:
The district of Cachar is well connected with other parts of the state via road, railway and air. The road route from Guwahati passes through Shillong in Meghalaya state of India. The nearest railhead is in Lumding. The Silchar airport is well connected by flights from and to Calcutta and Guwahati.